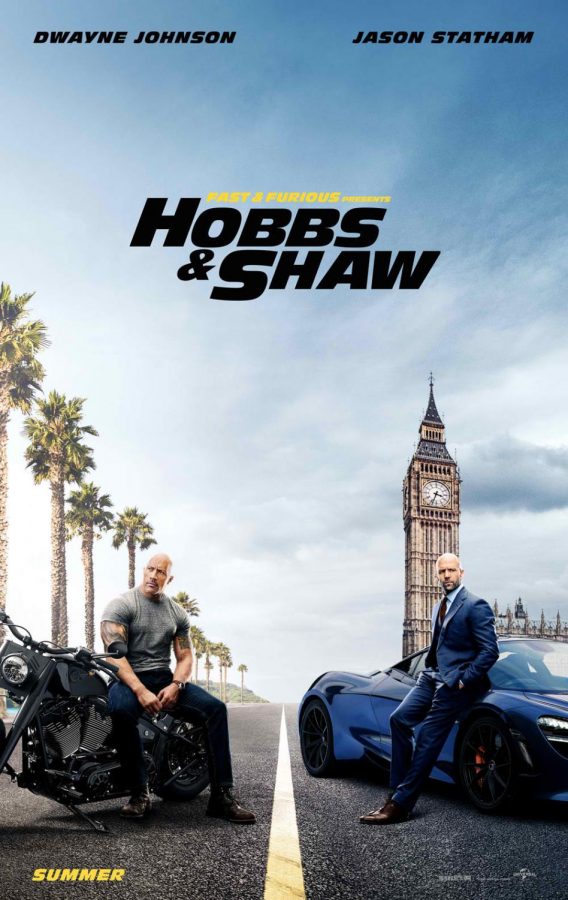 FAST & FURIOUS PRESENTS: HOBBS & SHAW (August 2, NR)
Humanity once again finds itself at the brink of extinction and it's up to strait-laced Luke Hobbs (Dwayne Johnson) and blacklisted Deckard Shaw (Jason Statham), sworn enemies since Fast & Furious 7, to save the world. These two trade snide remarks as they carry out their mission of eradicating the genetically altered weaponized villain portrayed by Idris Elba.
The enthralling action and comedy movie, ninth in the series, is a spinoff of the highly successful Fast & Furious. Confirmation for another movie has been announced and the expected release date is in the year 2020. Director David Leitch, best known for working on the sets of Deadpool 2, Atomic Blonde, and V for Vendetta, offers an invigorating cinematic experience that will doubtless leave movie-goers on the edge of their seats.