GIRLS TRACK AND FIELD JUMPING TO NEW HEIGHTS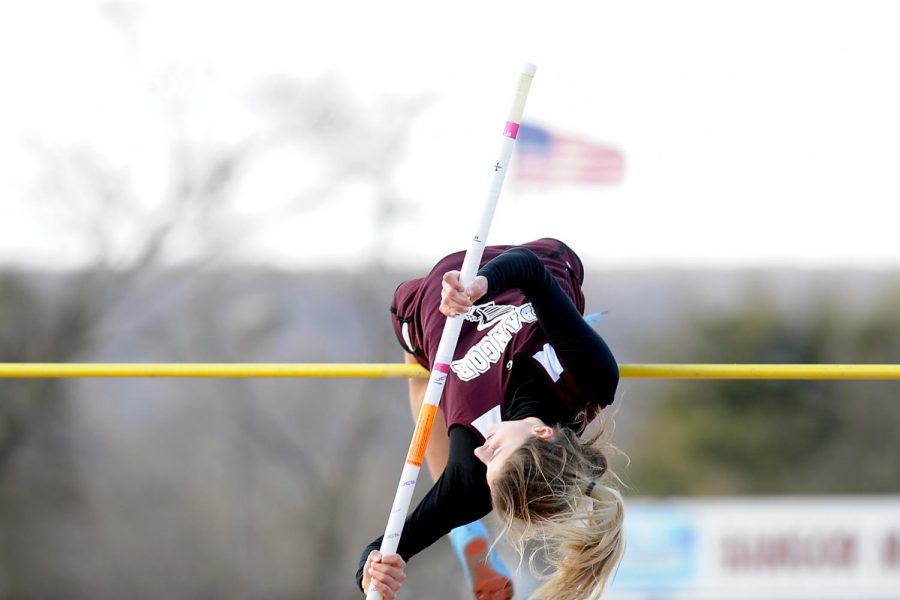 Tori Tarallo, Reporter
April 13, 2018
The 2018 track season has commenced and the Lady Slaters jumpers are ready to showcase their best and get the gold. Practices started in the beginning of March and have been every weekday since. The girls are off to a strong start in getting back to the grind this season, the competition is fierce with all the stand out jumpers. 
The long jumpers have been working hard at practices, especially junior Kylee Wickett, who has improved her technique so her distance increases.  
"This my second year of track and I am more motivated than ever before to improve and beat my personal record, but most importantly, I am just ready to have a fun time this season with my teammates and have some friendly competition," Wickett said. 
Putting all their energies on breaking records, the girls high jumpers have been highly focused. Madi Cruz is a stand out jumper, she recently jumped her PR, 4'6, at practice. The average height for a girl is 4'0.  
"I am excited for the season and to beat my personal record. I enjoy jumping with my best friend Emily LaBar because, even though she is better than me, I enjoy the friendly competition between us," Cruz said.  
Emily LaBar, an exceptional high jumper who was second best in the Colonial League last year, continues to excel. Last season she was jumping 5'2, this season she has been working on building strength and adjusting her techniques so she performs even better. 
"My freshman year I told coach Hartzell I was going to break the high jump record, but I was only jumping 4'6. Sophomore year I PRed with 5'2 and this year I'm going to break the record which is 5'4. I'm very driven and won't stop practicing until I put myself into the position where I reach my goal," LaBar said. 
LaBar isn't the only one on the road to breaking new records, pole vaulter Hannah Frankenfield made her way to the top. The school pole vaulting record was previously 10ft and Frankenfield broke the record with an astonishing 10'4. 
Frankenfield has been attending this season's track practices five days a week for two and a half hours a day and has been going to Vertical Assault practices for the past four months to get extra work on her techniques'. Usually these sessions start after Bangor track practice and last an additional two hours.  
"My goal this season is to jump 11'1. Everyone always chooses an exact height, but I think 11'1 is better than 11ft," Frankenfield said. "I believe I am going to reach this goal and strive to be the best pole vaulter I can be. The sky is the limit, and I always remind myself that you win some and you lose some, but you just have to get back up and plant high." 
These girls are valuable assets to the Lady Slaters track team and will continue to dominate the league this season.