BOYS TRACK GOING THE DISTANCE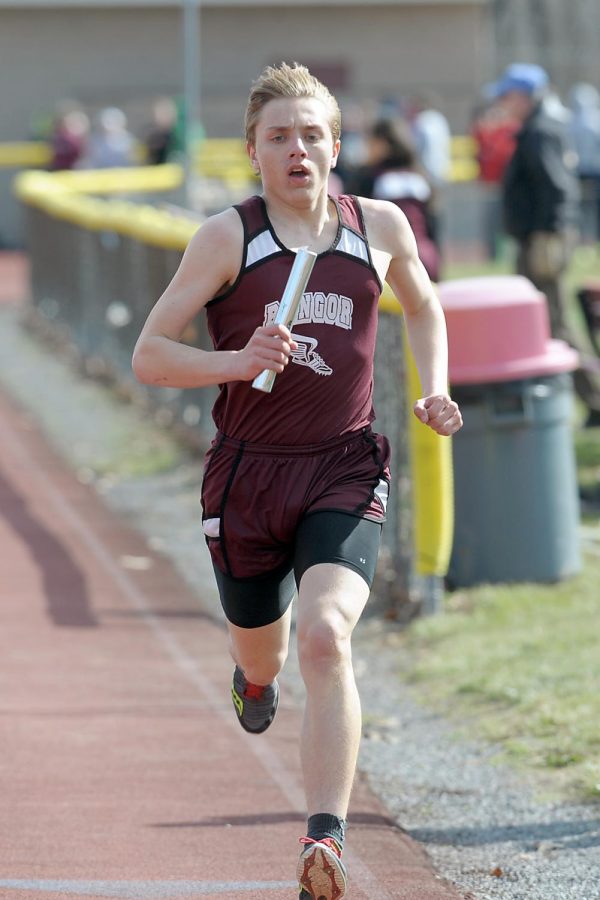 Thomas Schaible, Writer
April 17, 2018
Led by coach Vidumsky, the Bangor boys distance team for track and field is continuing their reputation of pushing themselves to the boundaries and exceeding expectations on the track. Saber Singleton, Hunter Kish, Alex Schwartz, Morgan O'Brien, Henry Bacon, Dan Ferguson, Marino Bubba, Gabe Lawler, Zach Lynch Matt Nittoli, Daryl Gutierrez, and Jeffery Steinert have proved thus far that they are living up to their admirable reputation.  
The team is feeling very confident in their abilities after an opening meet victory over Notre Dame HS. The long distance squad dominated the track and gained valuable points in the competition.  
Coach Vidumsky described his team as very hardworking, dedicated athletes and has very high expectations following the success of last season. Vidumsky believes this year's team has a lot of potential. 
"The guys have a good shot at winning the whole league this year. I have a lot of faith in them," coach Vidumsky said.   
Bubba is a talented runner for Bangor who always pushes himself for the team. He competes in the 4-X-800, the 1600m, and the 3200m. He plans on shining in the upcoming season and has an astonishing amount of pride in his teammates.  
"As always we are doing magnificently because we are magnificent. I look forward to running with these magnificent people all season," Bubba said.  
Joining Bubba in his quest for excellence, Senior Saber Singleton helps lead the team on the track while he constantly pushes to break his personal record. He has been a part of the track team for many years and is ready to lead as a senior.  
"My main goals for the season are to run a 4:30 mile and to beat my personal record, which is doable with a lot of work and training," senior Saber Singleton.  
This season looks very promising, as runners are very confident in their abilities and cannot wait to prove themselves on the track.