AUGUST MOVIE PREVIEWS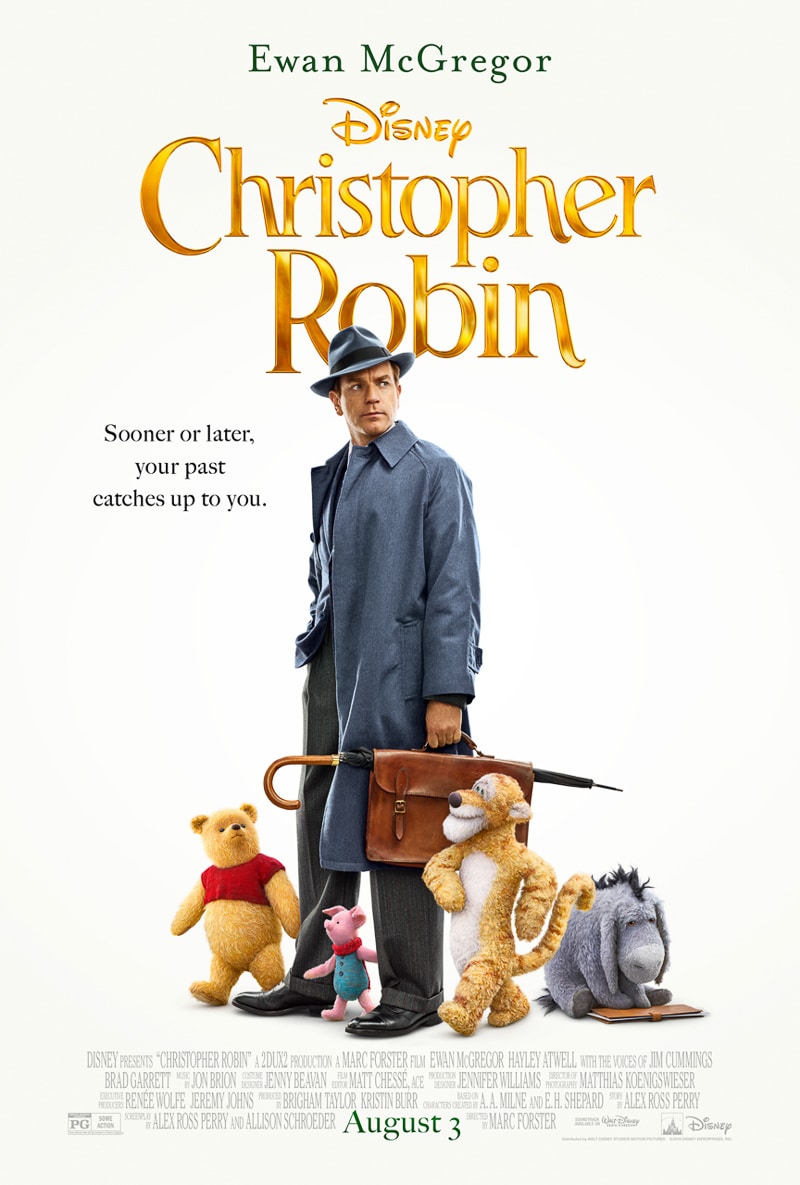 CHRISTOPHER ROBIN (AUGUST 9, 2018, PG)
By Tori Tarallo
Years laters, all grown up and lacking even the slightest shimmer of imagination, over-worked and pessimistic Christopher Robin (Ewan McGregor) receives a visit from his old friends from the Hundred Acre Wood. Winnie-the-Pooh (Jim Cummings) and friends return to Robin's life and try to restore his once vivid and optimistic imagination which proves to be a challenge now that he's beyond the comforts of childhood, now married with a wife Evelyn (Hayley Atwell) and daughter Madeline (Bronte Carmicheal) and dealing with a very realist boss (Mark Gatiss) at work.
Directed by Golden Globe nominee Marc Forster of The Kite Runner and World War Z, Christopher Robin lunges into the real-life journey of growing up and the costs it has on imagination. McGregor (Star Wars: Revenge of the Sith) is no stranger when it comes to movies with imagination which will add to the movie. With Cummings' (The Lion King) experience in a plethora of Disney movies, his youthful acting will no doubt help assist in highlighting the magical realism in this movie.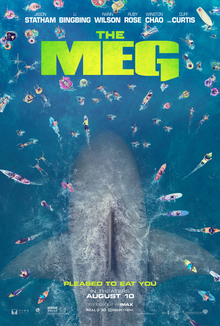 THE MEG (August 9, 2018, PG-13)
By: Carlin Williams
Just after Jonah Taylor (Jason Statements) escapes an attack from a shark he claims is upwards of 70 feet, he is left fearful of the ocean. He quickly finds out that he must confront his newfound fears of the deep blue sea and save those trapped in a sinking submarine. With his expert knowledge of deep sea rescue diving, Taylor is recruited by Chinese oceanographer (Winston Chao), against the wishes of his daughter Suyin (Li Bingbing), to save the crew, as well as the ocean itself – from an unthinkable beast. Prehistoric shark known as Megalodon haunts Taylor, but he is forced to confront his fears and risk his own life to saved everyone trapped below the surface.
Directed by Jon Turteltaub of While You Were Sleeping and National Treasure, The Meg dives into the haunting and unknown world of the deep sea. As Statements perfectly captures mystery and intensity in his role as Jonah Taylor, The Meg is guaranteed to be the horror hit of the summer.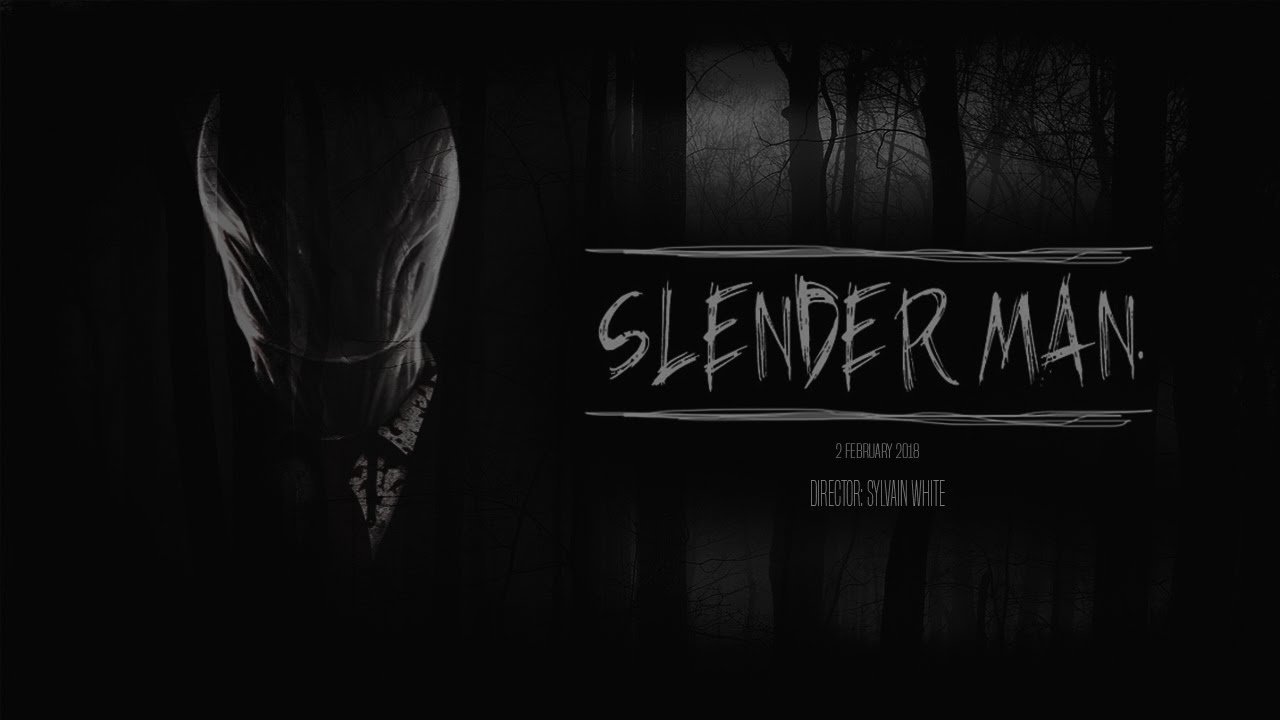 SLENDERMAN (August 24, 2018, NR)
By: Montana Cassaro
Slender Man (Javier Botet) a tall, thin, horrifying figure with unnaturally long arms and a featureless face, who is reputed to be responsible for the haunting and disappearance of countless children and teens. A group of teenage girls attempt to investigate the mystery of the Slender Man after a friend of theirs goes missing, only to become haunted by the Slender Man himself. This movie could be the hit of the summer.
Directed by Sylvain White of The Americans and The Mark of the Angels Miserere, Slenderman is a supernatural horror film that stars Joey King (Going in Style) and Javier Botet (It) who are in familiar territory after playing characters in the Conjuring Universe. King played as Christine in (The Conjuring) and Botet played as The Crooked Man in (The Conjuring 2). This myth is sure to terrify.