JULY MOVIE PREVIEWS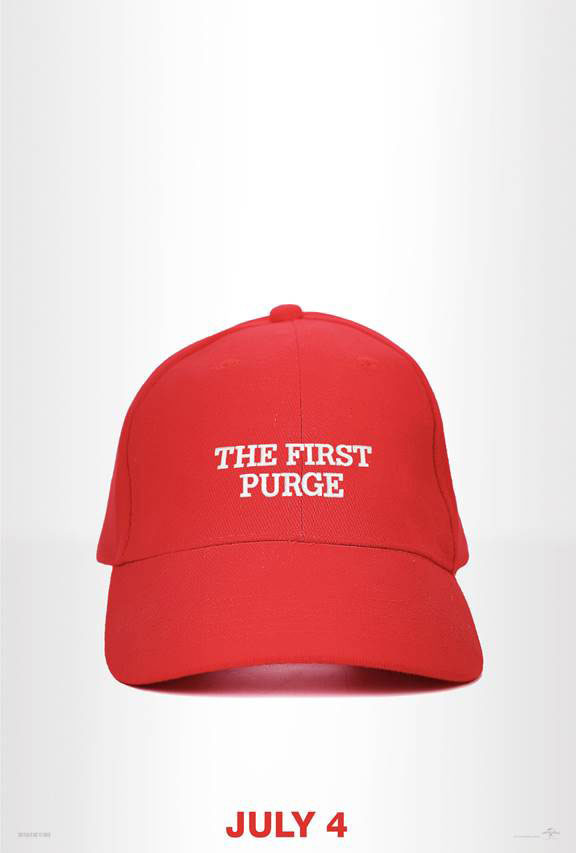 The First Purge (July 4, 2018, NR)
By: Autumn Bird
Attempting to push the crime rate below 1% for the remaining year, the New Founding Fathers of America (NFFA) test a sociological theory that releases hostility in a remote neighborhood for one night. But when violent oppressors meet the aggressiveness of the trivialized, the disease the purge carries will erupt from the trial-city borders and scatter across the nation.
Directed by Gerald McMurray of Burning Sands, The First Purge explodes into the horrors of survival of the fittest that is kill or be killed.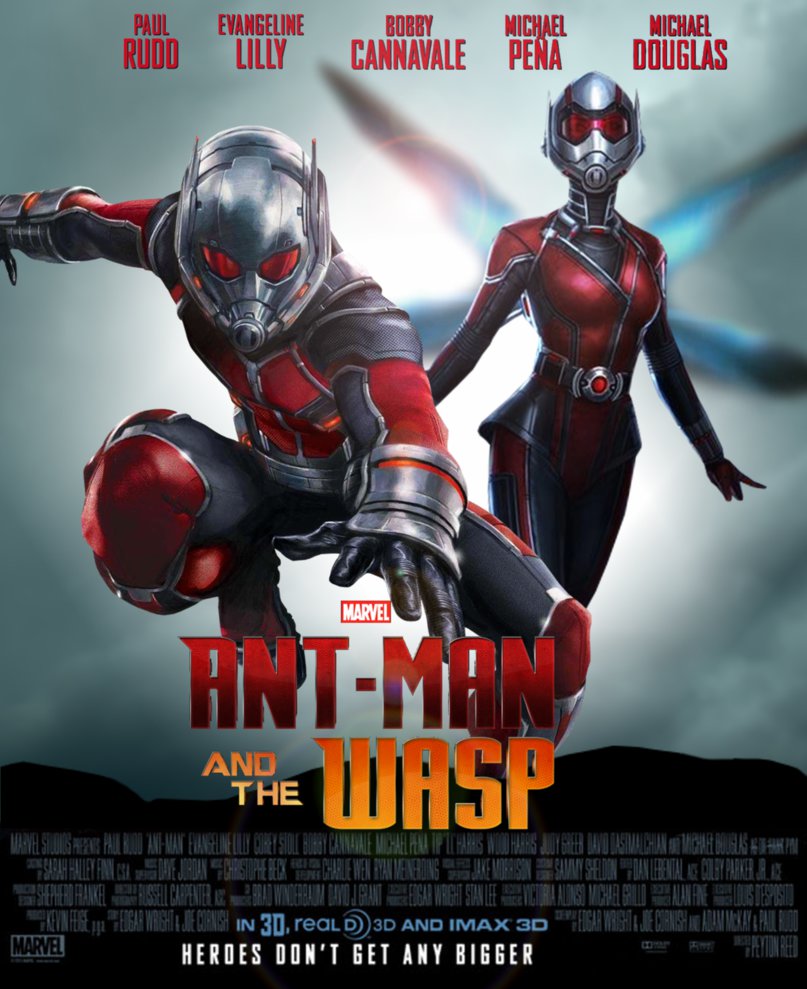 ANT-MAN AND THE WASP (JULY 6, 2018, NR)
By:Thomas Schaible
Scott Lang aka Ant-Man (Paul Rudd) struggles to juggle being a part time super hero and a full time father for his daughter, especially after Lang is placed under house arrest after his previous mission for the Avengers, and finds himself settling into the stay-at-home lifestyle. All is well until his new partner, the Wasp (Evangeline Lilly), approaches him with a mission to save the world from their new enemy, Ghost (Hannah John-Kamen). Business as usual in the life of a super hero.
This film is the big summer release from Marvel Studios and takes place in-between Captain America: Civil War and Avengers: Infinity War so none of the events in Infinity War will affect the plot at all. After the success of the first Ant-Man (2015), Peyton Reed is back to direct. Reed hopes to capture aspects of the first film but wishes to still make this instalment stand alone. Paul Rudd plays the lead and helped write on this film, so if you are a fan, this is the movie for you.
Marvel is currently on a hot streak, having just released Black Panther and Avengers: Infinity Wars, so I would not recommend missing the next big stepping stone in the Marvel cinematic universe.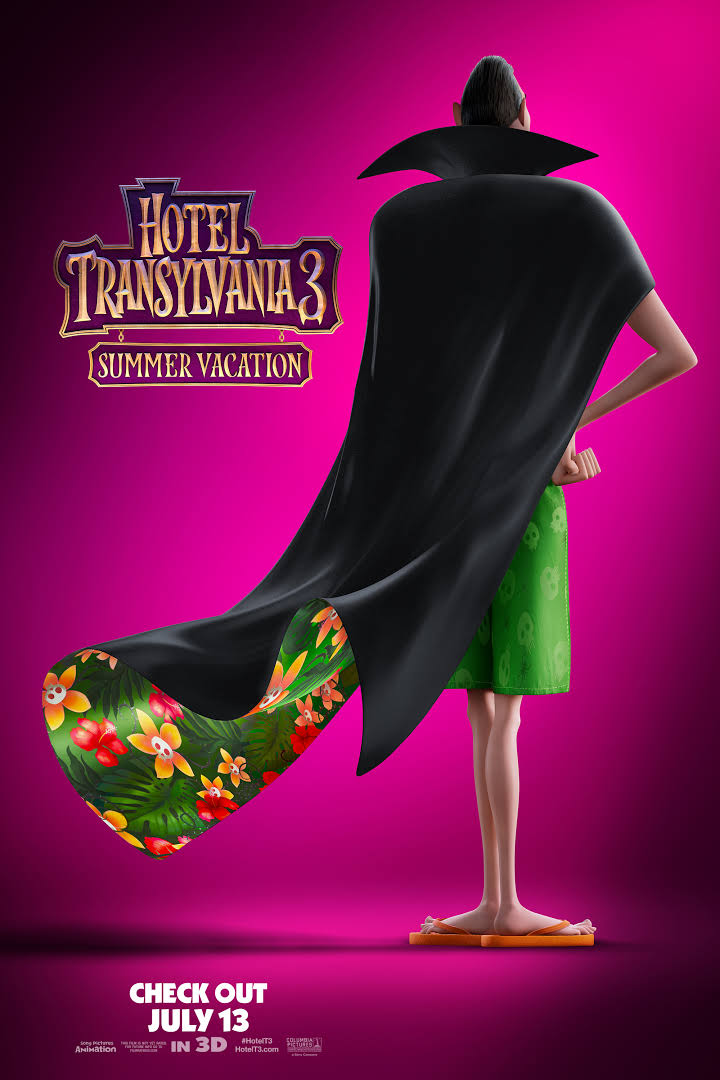 Hotel Transylvania 3: Summer Vacation (July 18, 2018, PG)
By: Allyson Heard
Dracula (Adam Sandler), Mavis (Selena Gomez), Jonathan (Andy Samberg), and the rest of the Hotel Transylvania monster crew take a family vacation aboard an exotic cruise ship. As the vacationers enjoy themselves with the various activities the ship has to offer, Dracula falls head over heels for the captain, Ericka (Kathryn Hahn). Skeptical, Mavis begins to look into this mysterious Ericka, finding the skeletons in her closet.
Directed by Genndy Tartakovsky of Dexter's Laboratory, How to Eat Fried Worms, and the first two Hotel Transylvania movies, Hotel Transylvania 3 is packed with fantastic voice actors like Adam Sandler, Andy Samberg, Steve Buscemi, Fran Drescher, Keegan Micheal Key, and many more, making this trilogy enjoyable for audiences of all ages.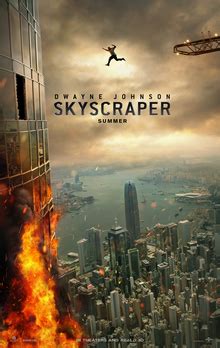 SKYSCRAPER( July 13, 2018 PG-13)
By: Montana Cassaro
Will Sawyer (Dwayne Johnson) former FBI Hostage Rescue Team leader and U.S. war veteran who now assesses security for skyscrapers, is on assignment in China when he finds the tallest, safest building in the world suddenly ablaze, and he's been framed for it. A wanted man on the run, Will must find those responsible, clear his name, and somehow rescue his family who is trapped inside the building…above the fire line.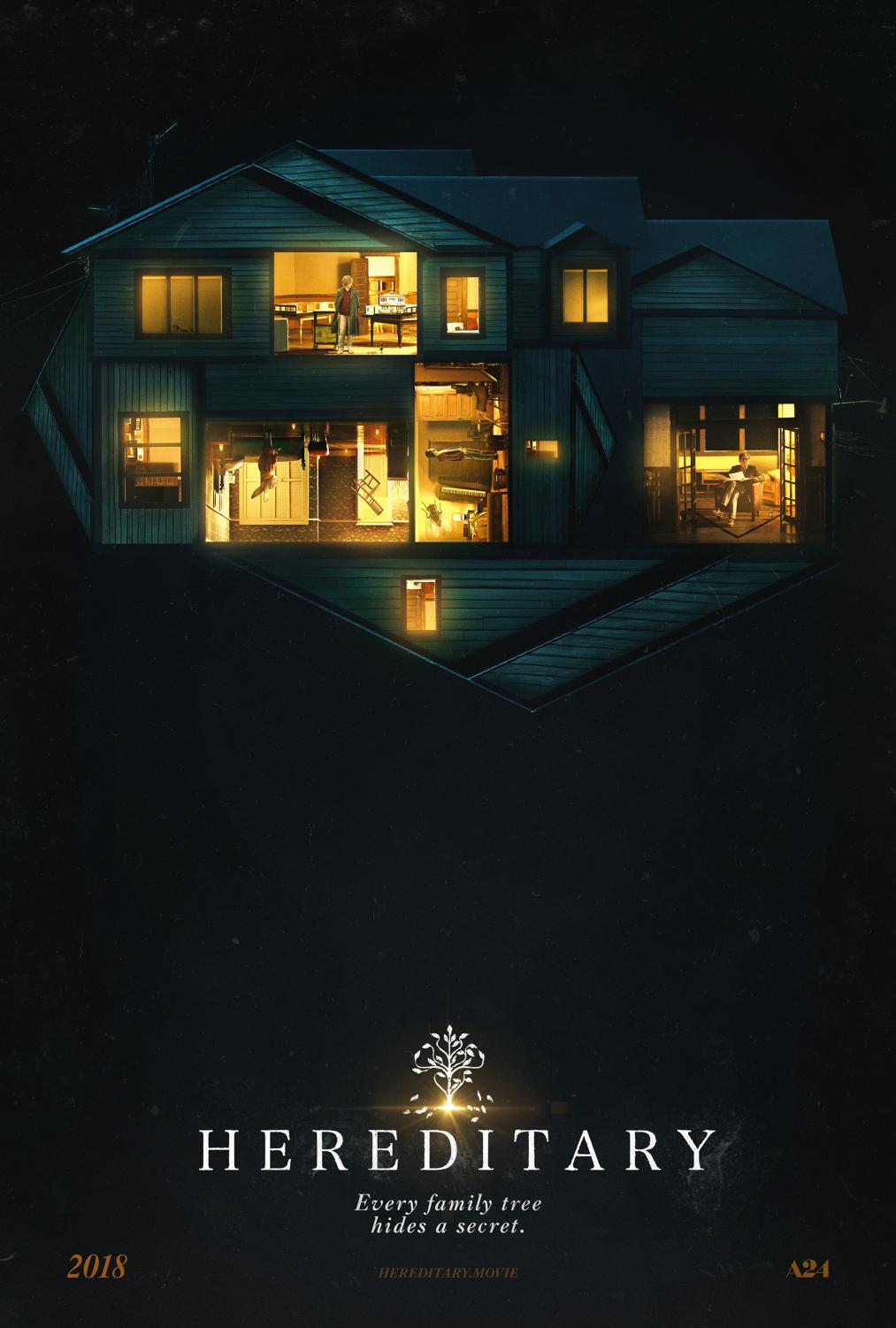 Hereditary (June 8, 2018, R)
By: Tori Tarallo
Following the death of the Ellen Graham, her daughter Annie's (Toni Collette) family starts to encounter supernatural occurrences in their lives. When the Grahams begin to look into and decipher these occurrences, they come face to face with cryptic and bone chilling secrets regarding their ancestry. As they uncover more about their family's past, they find themselves trying to defeat the evil fate they've inherited.
Featuring Ari Aster's directorial debut, Hereditary dives into the supernatural world creating an unsettling horror film that will leave audiences terrified after the closing credits. Starring familiar faces such as Alex Wolff (Jumanji: Welcome to the Jungle) and Gabriel Byrne (Vampire Academy) the movie will make all those watching have a sense as if almost the movie was real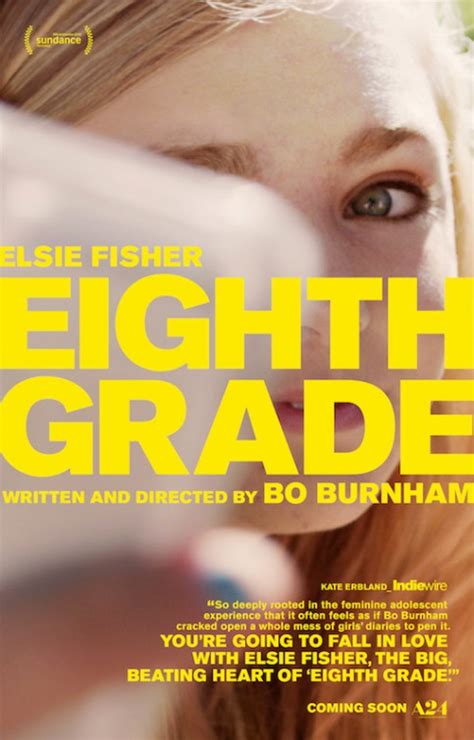 EIGHTH GRADE (July 13, 2018, PG – 13)
By: Carlin Williams
Kayla (Elsie Fisher) is a 13-year-old girl stricken with hormonal changes and the thought of growing up as she endures her last week as an eighth grader. Sleazy high-school junior Riley (Daniel Zolghadri) is a protagonist who just won't leave Kayla alone. This disastrous middle school year has Kayla in a fritz as she learns more about herself and discovers truth about others.
Directed by Bo Burnham of Zach Stone Is Gonna Be Famous and comedy album Bo Fo Sho, Eighth Grade submerges viewers into the cringe worthy and relatable world of a coming of age pre-teen. With fresh faced actress Fisher and rising movie star Zolghadris, Eight Grade is sure to be the cringe-comedy hit of this summer.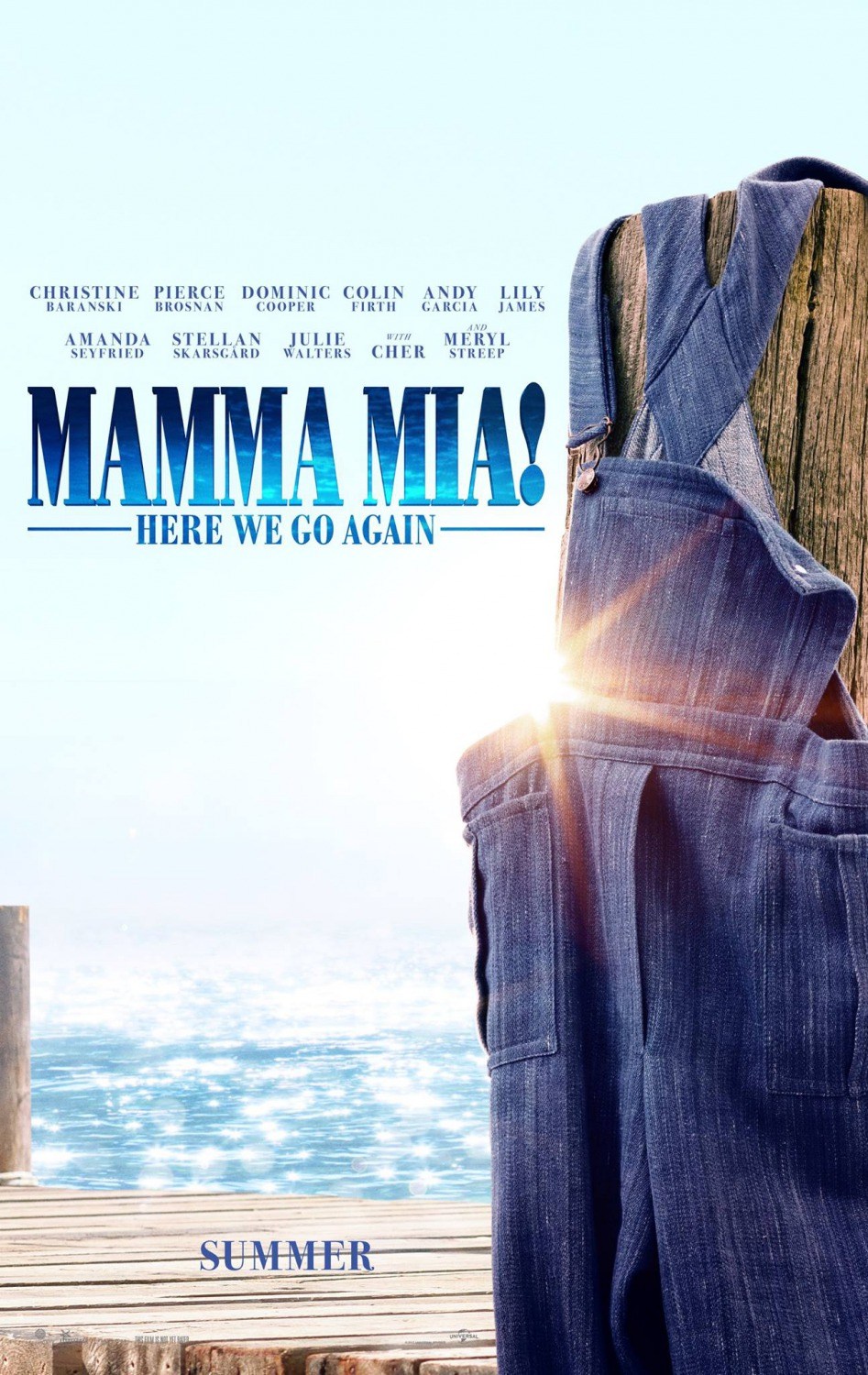 MAMMA MIA 2: HERE WE GO AGAIN (July 20, 2018, PG-13)
By: Meagan Hoffman
After inviting her three possible dads, Sam Carmicheal (Pierce Brosnan), Harry "Headbanger" Bright (Colin Firth), and Bill Austin (Stellan Skarsgard), to her wedding that was held on her mom's Greek getaway island in Mamma Mia!, Sophie Sheridan (Amanda Seyfried) is ready to delve into her mother's history on the island in this sing-along sequel. The movie follows Sophie's mom, Donna Sheridan (Lily James), during her teenage years as she begins to mingle with the younger versions of Sophie's dads. Reminiscing in her mother's memories, Sophie gains the knowledge and confidence her mother displayed through hardships and a lonely pregnancy to now face a similar situation of her own.
Returning to his second Mamma Mia movie, talented director and writer Ol Parker uses the pure magic and romance of the original film to dive into the history of just how the characters came to be. In this prequel-sequel, Parker reuses a few of the hit soundtracks to create a nostalgic feeling and brings back the hit cast. Star of the show, Lily James of Baby Driver and Downton Abbey, stars as young Donna in her second starring role. This music-filled, romantic comedy will sure to be a hit for all ages.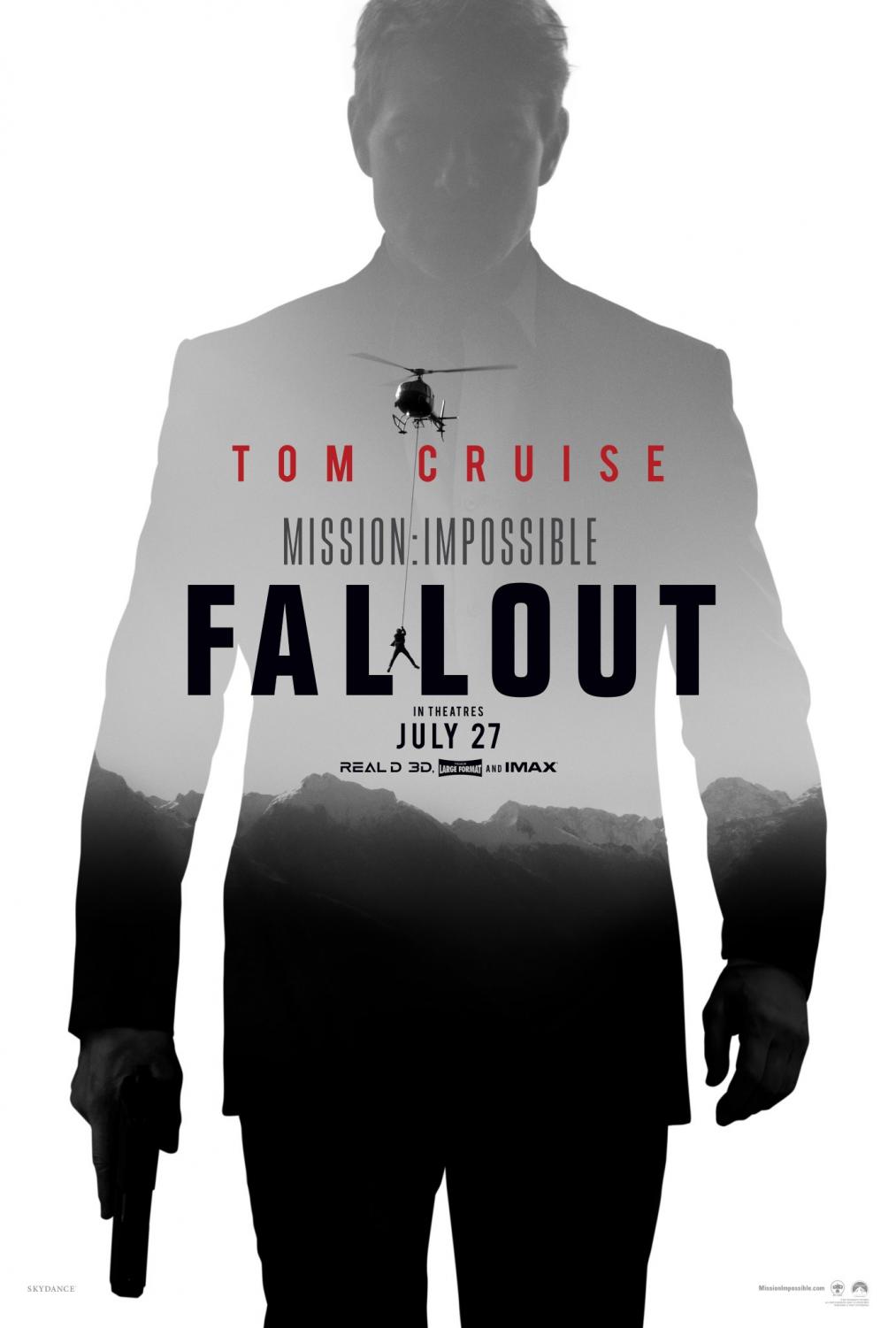 Mission impossible: Fallout (July 27, 2018, NR)
By: Thomas Schibale
After an IMF mission goes horribly wrong, Ethan Hunt (Tom Cruise) is faced with dire consequences that could change the fate of the world. Hunt takes it upon himself to do what is necessary, although it causes the CIA to question his motives and loyalty to the United States. He is now out of time, patience, and allies and must face a global crisis. The stakes have never been higher.
This film is the sixth Mission Impossible film, and second directed by Christopher McQuarrie who also helped write the script, and features many returning members reprising their roles such as Simon Pegg (Benji) and Alec Baldwin (Alan Hunley).
This movie promises intense action scenes executed by Tom Cruise himself and looks to be the action picture movie of the summer.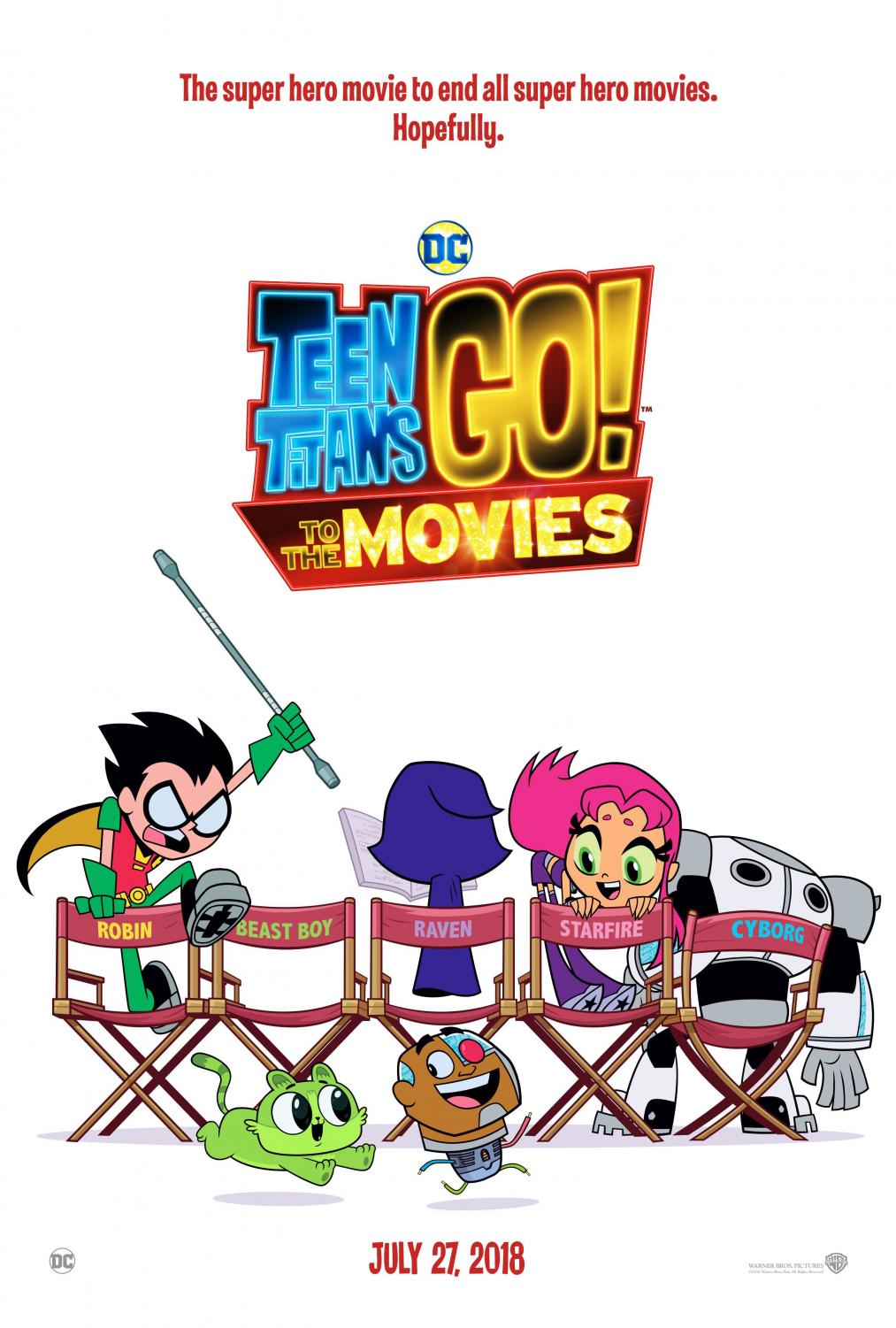 TEEN TITANS GO! TO THE MOVIES (July 27, 2018, PG)
By: Amelia O'Brien
Tired of living in the shadows of bigger and brighter heroes, the Teen Titan Squad—Robin (Scott Menville), Cyborg (Khary Payton), Starfire (Hynden Walsch), Raven (Tara Strong), and Beast Boy (Greg Cipes)—finally want their shot at the limelight. As they try to fake their way into a big Hollywood production they find an actual villain who tests their abilities and friendship as they have never been tested before.
Teen Titans Go! series directors, Aaron Horvath and Peter Rida Michail, bring their fun-loving, over-the-top comedy to the big screen for the first time with the Teen Titan's first feature film. With voice cameos by big names like Nicholas Cage, Lil' Yachty, and Jimmy Kimmel this summer hit is sure to be a laugh for the whole family.