LEARN MIGRATES SOUTH NEXT FALL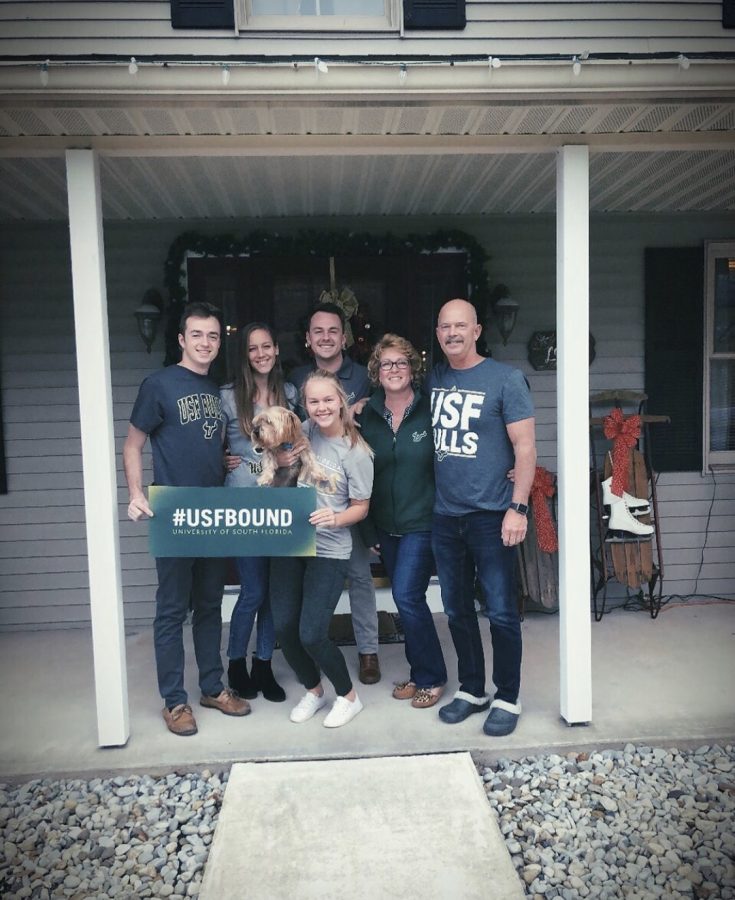 Senior soccer and basketball captain Jenna Learn showed great determination and an immense amount of hard work when she quickly bounced back from an ACL tear last March. Though the injury was a setback, she rehabbed hard to get back to participating in sports and other extracurriculars.
Learn has been playing sports since age 2 as an attempt to keep up with her two older brothers. As a year-round athlete, Learn keeps herself occupied by playing varsity soccer, basketball, and softball.
"Sports have been a part of my life forever," Learn said. "They have always been a great way for me to express myself and meet new people while doing something that I truly enjoy."
Along with being a full-time athlete throughout her entire high school career, Learn has also been an active member of Class Cabinet, National Honor Society, and Student Government Assocation.
Back in eighth grade, Learn applied to join Student Government after recommendation from her older brother, Tyler. Little did Learn know, just four years later she would be the high school club president.
"The best thing I did for myself at BHS was getting involved with clubs," Learn said. "Without these opportunities, I would not be the person I am today. SGA has strengthened my leadership abilities, built many relationships, and taught me life skills I will need in the future," Learn said. "It taught me the importance of giving back to not only my school, but also my community."
With her interests at the forefront, Learn sought out colleges that would provide her ample opportunity to further club and community participation.
"When I began looking at colleges, I had no clue what I wanted. But I quickly learned that I wanted a big school with a multitude of activities and things to do on campus," Learn said.
During Learn's time of recovery from her ACL injury, in between physical therapy sessions and supporting her team at games, she explored a multitude of southern schools. While exploring, she came across the University of Southern Florida and immediately scheduled a visit.
"From the moment I visited, I fell in love with the atmosphere," Learn said. "Whenever I step foot on campus it feels like I'm at home, it has that city within a city feel that I just can't get enough of. "
While at USF, Learn will major in Communications and minor in American Sign Language. She hopes to work in the field of event planning. She discovered her passion for organizing through planning tournaments, meetings and a variety of events during her time as SGA president.
Learn also looks forward to being involved with her school, meeting new people, and enjoying the warm weather. She intends to take her skills as an athlete and passion for sports to the next level whether it be for USF or a club team.
After tearing her ACL Learn decided that she would never take anything for granted. Learn cherishes her time participating in sports and cannot wait to further her athletic career.
"I will always miss and love playing sports for Bangor. There are no words to describe the feeling of running onto a field or court wearing a Slater jersey," Learn said.
Wherever Learn is and no matter what jersey she is wearing, she will always cherish, love, and appreciate her time as a Bangor Slater.