SLATER THEATER DEPARTMENT NOMINATED FOR 16 FREDDY AWARDS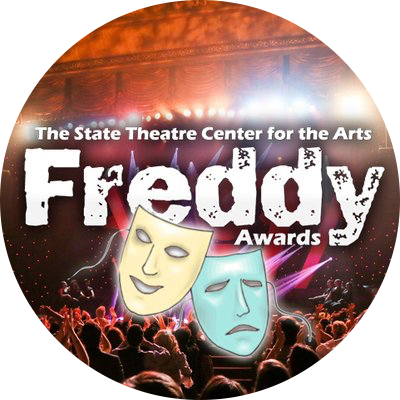 The Slater theater department was joyous with celebration the morning of May 9 after being nominated for a record-breaking 16 Freddy Awards!
Congratulations to all of the cast and crew for putting on a stunning performance of Mamma Mia! back in March. 
The cast will be performing a number from the musical on May 23, 7 p.m. at the Freddy Awards.
Good luck to the Bangor High School musical department!
Outstanding Performance by an Orchestra
Outstanding Use of Scenery
Outstanding Use of Costumes
Outstanding Performance by a Male Ensemble Member Logan Holva as Pepper
Outstanding Use of Lighting
Outstanding Small Ensemble Performance Brookel Sabella, Gianna Graziano, and Morgan Shriver in "Dancing Queen"
Outstanding Choreography 
Outstanding Performance by an Actress in a Supporting Role Gianna Graziano as Tanya
Outstanding Performance by an Actor in a Supporting Role Marina Bubba as Bill Austin
Outstanding Chorus
Vic Kumma Award for Outstanding Solo Vocal Performance Brookel Sabella in "The Winner Takes It All"
Outstanding Featured Performance by an Actress Hannah Almanzar as Sophie Sheridan
Outstanding Production Number "Voulez-Vous"
Outstanding Stage Crew
Outstanding Performance by an Actress in a Leading Role Brookel Sabella as Donna Sheridan
Outstanding Overall Production of a Musical