NICK MAZELLA: MOST LIKELY TO BLOCK A GOAL FROM RENALDO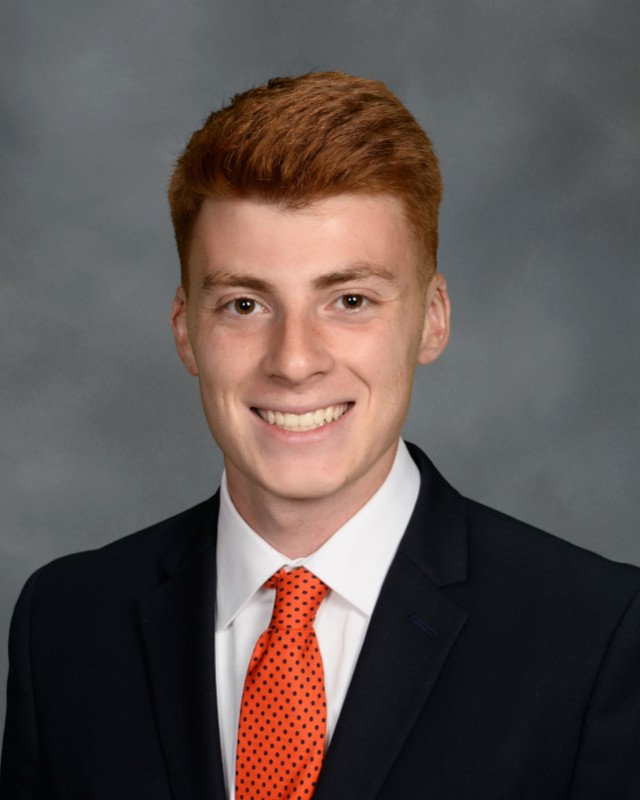 Tinia Burke, Reporter
May 30, 2019
Blocking all obstacles in his way, senior Nick Mazella will be heading up to NCC in the 2019 Fall Semester to study Biology. He hopes in the future to have any type of career in Biology. 
What do you hope people will remember about you after high school is over? 
Hopefully my easy going personality and humor.   
Who will you remember most in Bangor and why? 
Definitely my friends, Tom, Joey, Caleb, Dan, Akash, and many more. They made everything fun and made me look forward to coming to school. 
What is your best high school memory and why? 
My senior night soccer game vs. Southern Lehigh. I got to do what I loved the most, playing soccer, in front of all my peers. It was also one of the best games I have ever played so it really sticks out to me.  
When you arrive at school in the morning, where is the first place you want to go and why? 
Home, It's my favorite part of the day.  
Who influenced you most during high school? Why and how? Give them a shoutout! 
Señora Menio, she always helped me stay lighthearted but also focused on my work.  
Where do you hope to end up 10 years from now and why? 
In the year 2029, hopefully on a not destroyed planet.  
Which event, events will you miss the most and why? 
For me, athletics events such as soccer games and basketball games were always my favorite. There always was a certain pride in playing for and supporting your school through athletics.  
What is your favorite quote to live by and why is it important to you? 
"Things do not happen. Things are made to happen." -JFK 
What makes you so interested in biology? 
It is the science that explains everything behind life. Without life, and the basic functions and all mechanisms of biology, we would not be here as we are. So it is interesting to me to study how everything works.  
Did anyone inspire you to go the biology route? If so, then who? 
Mr. Hachtman and Mr. Hobbs are the main people who got me interested in the subject. They helped to fire my passion.  
If you had to choose one biology oriented career, which would you choose? Why? 
Field Studies, as it is very interesting to be in nature and get to study events as they occur right in front of you.  
Who is your favorite football (soccer) player? Why? 
David De Gea, we play the same position, goalkeeper, and in my eyes he is the best in the world. He is an inspiration and an amazing player and leader. 
If you were feuding with your favorite soccer player, how would you trash talk them? 
As another goalkeeper, it is hard to trash talk about errors because they are inevitable with the position, but his man bun is another story.