WINTER SPIRIT WEEK BRIGHTENS BANGOR HALLWAYS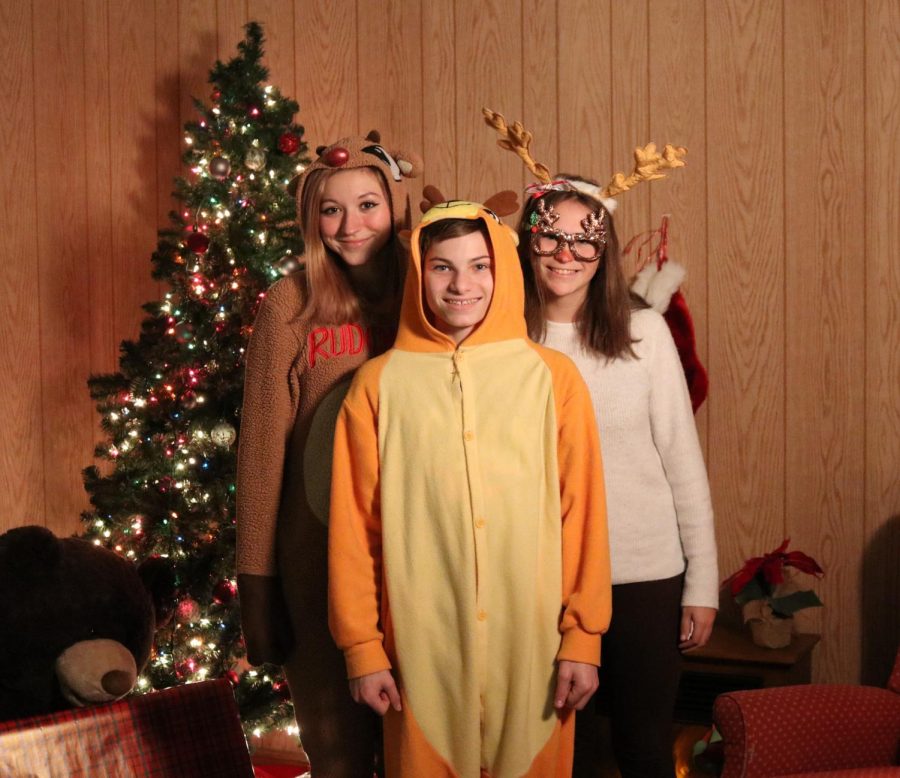 WINTER SPIRIT WEEK IS HERE!
With the temperatures dropping, sales everywhere, the idea of sleeping in for a week lingering more than usual, and your Thanksgiving calories almost burnt off, it can only mean one thing. Winter spirit week is upon us! 
Monday- Cozy Pajama Day
The week before break can be especially tough. By dressing in your softest, warmest, and fuzziest PJs it can be made less awful. Wearing pajamas to school offers as the perfect opportunity to start off your holiday season on a relaxed and cozy note. 
Tuesday- Christmas Character Day
Students should come to school dressed as their favorite Christmas character. By imitating the appearance of snowmen, elves, reindeer, or even Santa, the class with the most participation will have the chance to gain SGA Clash of Clashes points. 
Wednesday- Christmas Color Day
Fill the school festive energy by wearing Christmas colors to brighten up the halls. This day can be used as a way to channel inner holiday spirit and amplify the excitement for winter break. 
Thursday- New Year's Eve Attire 
Dress to impress on this mock New Year's Eve party themed day. Fancy dresses, suits, ties, and heels galore. Come to school wearing your most favorite formal pieces of clothing and ready to show off your good looks!
Friday- Ugly Sweater Day
We all have one, that itchy, brightly colored knit sweater piled underneath everything in your closet. Now is the time, hunt it down and proudly model it at school while disappearing into a swarm of striped, polka dotted, light up sweaters all for the sake of maintaining the holiday spirit.