LEO CLUB BRINGS MINI-THON TO BANGOR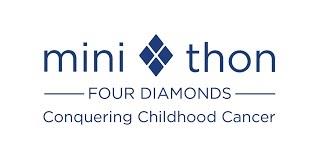 The Leo Club, led by President McCormick Karner and Advisor Josh Thomas, has worked tirelessly since January to bring the first Mini-THON to Bangor Area High School. The event has been on the horizon since October of 2019 but halted due to the pandemic. With restrictions being lifted, their vision for the Mini-THON is ready to shine through! 
All the information on the big event can be found below: 
Who: 
The Bangor Leo Club, consisting of 18 members, has spent a considerable amount of time navigating the event that will include roughly 60 students and 10 chaperones in the Bill Pensyl Gymnasium.  
What: 
Mini-THON is an event that provides the opportunity for students to be empowered as leaders in the fight against childhood cancer. The goal is to raise money for families affected by childhood cancer, as well as to fund breakthrough research to end childhood cancer.  
The Mini-THON will include music, games, dancing, food, hair donations, prizes, and more. 
Games: obstacle course, three-legged race, spoons and balloons, blob tag, pinball wizard, parachute, pool noodle javelin, floor hockey, bean bag curling, tug-of-war, and musical chairs. 
When: 
On Saturday, May 7, the 70 members of the first Mini-THON will come together from 12 p.m. – 6 p.m.  
Registration sign-in will be held from 12 p.m. – 12:30 p.m. in the gym foyer. 
Community hour will begin at 4:30 p.m. and end around 6 p.m. when the fundraising total will be announced. There will not be a required admissions cost, but donations are highly appreciated. 
Where: 
Mini-THON will be held in Bill Pensyl Gymnasium. Students, staff, and community members will enter through the designated doors near the gym parking lot.