Collier set to study at NACC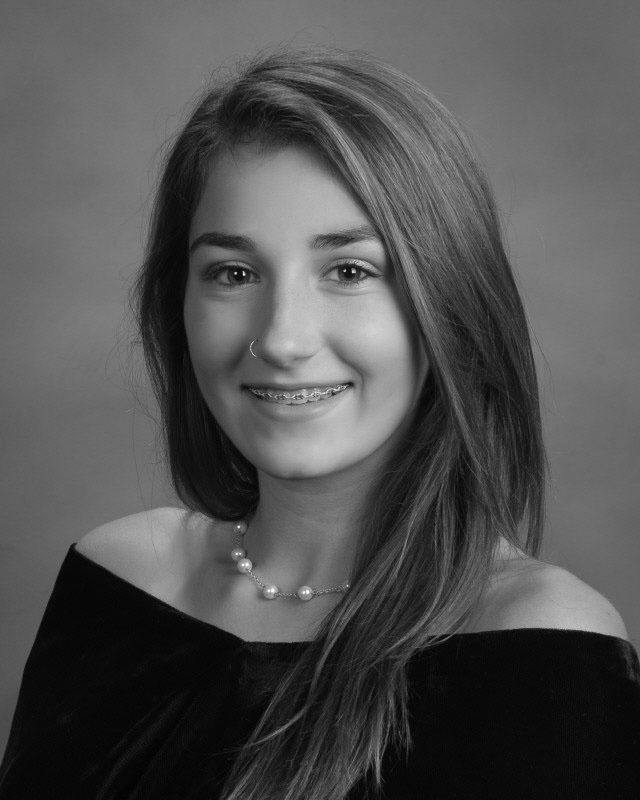 Standout Slater Victoria Collier is set to continue her education at Northampton Community College this fall. Collier's dedication to soccer throughout her four years at Bangor has made it possible for her to be able to play soccer during the fall season at NACC.
Coach Wilson has encouraged Collier to play soccer at a college level and has been a great supporter throughout her high school soccer career.
"Coach Wilson gave me the confidence in my skills to play soccer at a college level by helping me to realize how far I've grown as an athlete. I've never really thought about playing at college until he took the time to talk to me about it," Collier said.
Though Collier is excited to start her future outside of Bangor, she will miss all of the fond memories made throughout high school. Memories that stand out to Collier the most are ones during the soccer and track seasons and the time spent with her close friends and classmates.
"During the bus rides for both soccer and track season, playing music and making jokes with the team was always a blast and will always have a place in my heart," Collier said.
Going to college will be different for Collier, but she has gone through the experience of being new to a school already and believes that this will help her to make friends quickly. Collier moved from Faith Christian to Bangor her freshman year of high school.
"Bangor has given me more opportunities than Faith Christian did. There is more competition in sports here and there is also a bigger range of classes for me to take. Bangor has enabled me to grow educationally," Collier said.
Collier has met lifelong friends since moving and gives them a lot of credit for guiding her from a small school atmosphere to a much larger one.
"My friends have definitely encouraged me to participate in more school activities and whenever I needed help, they were always by my side. High school wouldn't have been the same without them and I'm happy that they were with me throughout these past four years. I'm fortunate that I get to walk next to them and graduate soon," Collier said.
After graduation, Collier will be concentrated on getting her generals at NACC to transfer to a college or university to pursue her major. Collier believes that BAHS has prepared her for college and is a good foundation for her future.