Rachel Bealer: Most likely to save the environment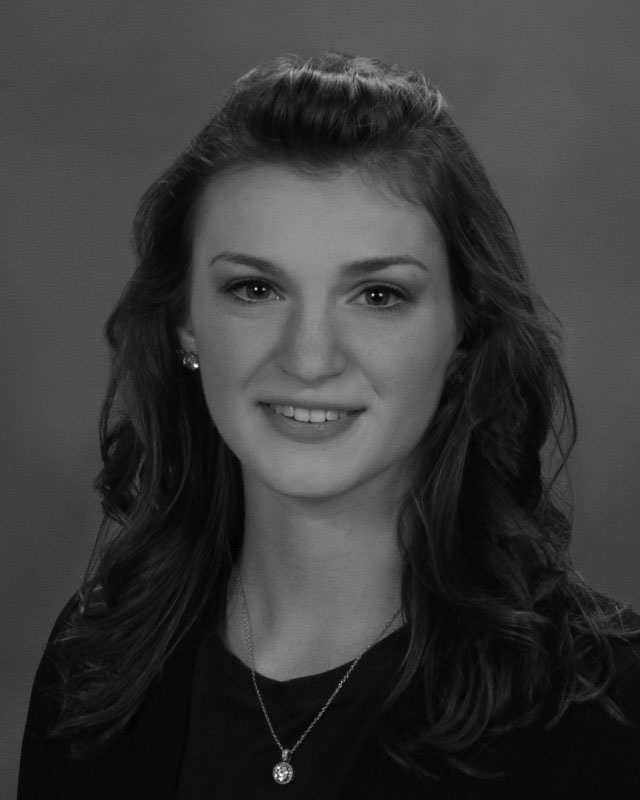 Responsible and well-rounded senior Rachel Bealer plans to take her environmental skills to Northampton Community College, earn her Associate's Degree in environmental science, and eventually transfer her credits to SUNY Environmental Science and Forestry College to attain her Bachelor's in Aquatic and Fisheries science.
If you could change anything about your high school career what would it be and why?
I wish I could have found my passion for environmental science prior to my junior year so I could have joined the Envirothon Team. They have been very successful and a lot of the material they cover will have come in handy in college and my occupation following university studies. I also genuinely enjoy identifying various species and bird/amphibian calls — it's better than AP Gov vocab quizlet cards.
What made you interested in what you are now? (regarding the environment/future self, etc.)
I have always loved the outdoors and was amazed at the abundant life that surrounds us living in a rural community. Living on a small farm, I originally anticipated Agribusiness as a field of study but instead turned my focus to Freshwater Ecosystems and Aquaculture. Performing a macroinvertebrate study in my Environmental Science class my Junior year set me on this path. I loved being able to identify all the tiny bugs living in the water to determine the water quality of our area.
How do you plan on saving/helping the environment?
By finding innovative solutions to solve the worlds growing demands for living space, food resources management, and the reduction of our reliance on carbon based products.
What about the world/earth is most important to you?
The wildlife. Growing up I would go hunting and fishing with family and friends, as well as camping with girl scouts and up to my Pap's Cabin. This is an excellent source of entertainment for families that doesn't involve electronic devices, allow participants to engage in outdoor activities, get some fresh air, and enjoy their company together. I would love to be able to preserve these types of experiences for others to enjoy.
If you had to choose one thing that you would miss from high school, what would it be and why?
Seeing my little sister every day. We never had a class together given she's a sophomore, but I will miss Aimee's smile and joyful presence as we would pass each other in the hallway, as well as her jokes about how I can't park and seeing her every morning before school.
Which teacher stood out to you and helped you achieve most? How?
Mrs. Brown constantly pushed me to exceed my own expectations of myself. Being SGA Secretary, I was in charge of creating documents and having them finalized and completed on time. It helped me better be able to think ahead as to what will be helpful to have on the paperwork (and in life) and what is considered wasted space on a form.
What clubs/activities/sports have you been involved in throughout high school?
I have previously been involved in Christian Fellowship Club, Field Hockey, Percussion Ensemble, and Junior Class Cabinet. I currently am a member of SADD, Student Government, National Honor Society, and the Symphonic Band.
What is your most memorable moment of your high school career?
Being called down to guidance to a dress code violation but when the counselor looked at what I was wearing, told me they didn't know what was wrong with my outfit and sent me back to class with no problems.
What are your plans for the future? Where will you be attending and what will you be studying?
My plan is to attend Northampton Community College for my Associate's in Environmental Science and transfer credits to SUNY Environmental Science and Forestry College in Syracuse to attain my Bachelor's in Aquatic and Fisheries Science.
What is the craziest thing you've done/plan to do?
One day I want to travel to Venice, Italy and physically drive the gondola, not just ride in it but push the boat around with the stick thing.
What do you believe is hurting the environment most and why?
Some don't understand that there are very little things that can be done to minimize their impact on the environment. The lack of acknowledgement is what is hurting the most because they are inexpensive, tiny gestures (aka you don't have to buy solar panels) that will make a big difference — the only footprint you should leave on nature is one on a hiking trail.
How do you personally want to be remembered by Bangor High School?
I want to be remembered as someone who, no matter what the stress or obstacle, will always get the job done correctly and without delay. I will set goals and attain them and I hope my determination sets an example for those seeking one.
If your senior-self could give your freshman-self advice, what would it be and why?
Not everything is about getting good grades. Sometimes getting all A's is nice but I now have to live up to this standard I've created for myself and it bothers me. I'm currently taking AP Physics and the class is mostly sophomores. I have never taken physics before and they used to ask me all kinds of questions to clarify and I genuinely don't know the answer to but felt like a jerk for not being able to help them. Also, it maybe will give you a good student discount on insurance, but as soon as you aren't as good at things as you used to be you get stressed out and feel down and upset, at least for me that's how it was. Take my advice, it's not worth the time or energy stressing over that 97 you got instead of a 100.
How do you feel starting a new chapter in your life?
I am excited to enjoy all of the senior activities and a summer of no classes or AP Coursework. I am nervous for college, and anxious at the same time. I want to do a good job and be able to reach my career goals with the education I'll be receiving and am anxious for all the new experiences that lie ahead of me, like study abroad trips.
If you could have any super power, what would it be and why?
I am perfectly okay with being human in every respect. I know that I am not perfect and will never be, and that's a human characteristic that cannot be replaced by any potential superpower.
Accomplishments throughout high school?
First Honors, Academic Excellence Award 2015-2016, 7 Minute Mile and Under Club 2013 & 2014, NMSC PPL Special Scholarship Award Recipient.