Boys baseball bounces back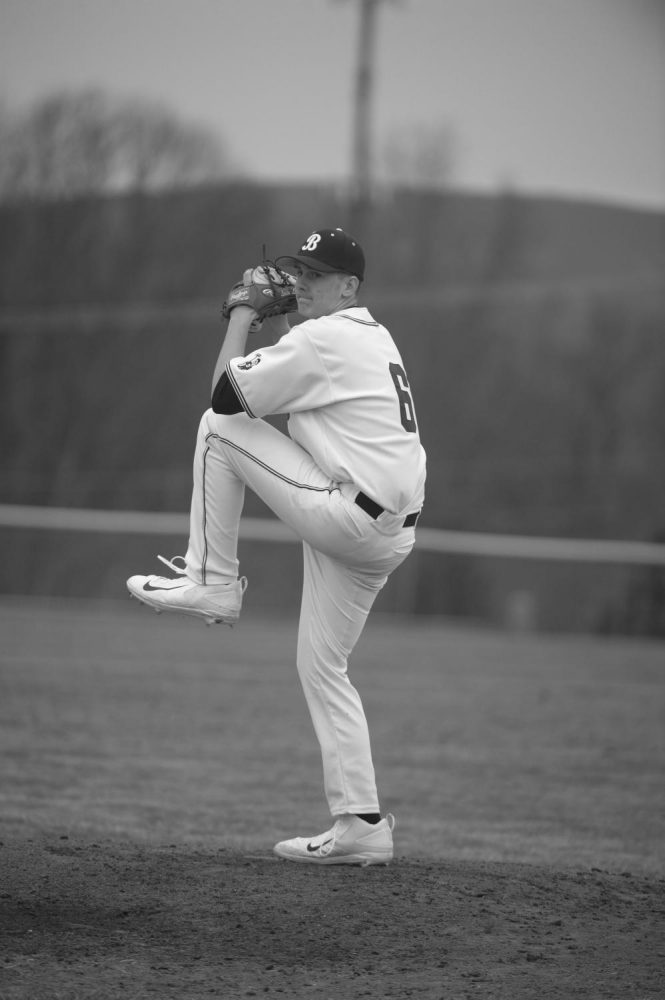 The Slaters ended their regular season with a 14-7 record, finishing third in the Colonial League, and will continue to play in districts.                  Led by Coach Hartman and Coach Oliver, the team had to overcome several obstacles in the beginning of their season to create a well-balanced team offensively and defensively.
"We had to overcome losing the leadership from our three starting seniors from last year who were great players," first baseman and pitcher Reece Jones said.                  The team quickly pulled together to create a team that could be cohesive and serious on the field, yet still have fun after games and practices.
"We like to elevate and celebrate. We elevate our skills during practice and then celebrate our progress during/after our games," first baseman Bryan Beam said.                  As their regular season came to an end, the boys blew away Pen Argyl during their last home game, making it one of their most memorable games for both the players and the coaches.                  "The best game of the year was beating Pen Argyl by ten runs for the final time that the seniors would ever play them," shortstop John Raub said.                  Although their Colonial League standing was not what the team had hoped for, the team is still proud of their successful season.                  "The start of our season was rough, with two losses in our first three games, but we got focused and ended the season with a 12-5 record," designated hitter Michael LaBarre said.                  Now, the boys will continue to practice as they prepare themselves to play in their District semifinal game.                  "Overall, I have been pleased with our season.  The players have handled adversity well, and we have won a lot of hard fought baseball games.  I am disappointed that we lost a tough game to Notre Dame in the league playoffs, but I feel good about our chances in district playoffs," Coach Oliver said.                  The Slaters will play in the district semifinal game on May 29 against Southern Lehigh.