SLATER FOOTBALL OFF TO A RUNNING START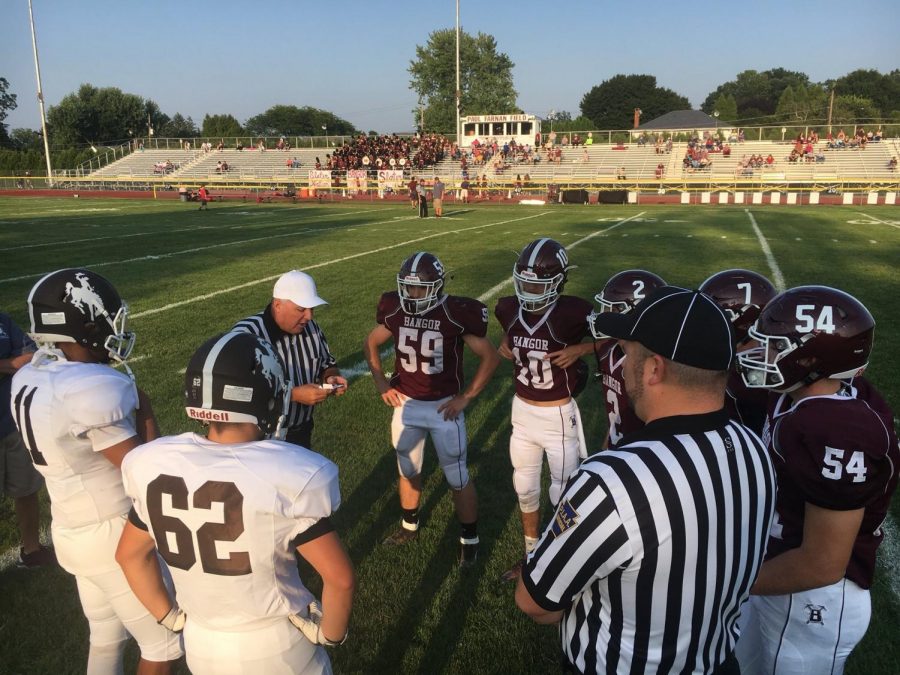 With full hearts and total commitment, the Slater football team, coached by Tom Toth, kicked off the 2018 season with a 42-12 win against Catasauqua.  
As the Friday night lights beamed, the Slaters were hungry for a win. After a long summer practicing and perfecting their skills, the team brought their best in the first half with an impressive score of 35-6, made possible by seniors Kole Bloshuk, Shemar Petrie, Paul Mastrogiovani, Garrett DeBoer, and Joseph Schrader. 
"Being ahead in the first half felt good. The team was always on the same page when going over plays and everyone was playing for the guy next to them," running back DeBoer said. "We all just played with the same goal in our head, and that was to dominate the team that was across from us." 
The second half was challenging, but the Slaters pushed through and came out on top. Senior Bradley Kane returned the kickoff in the second half for a touchdown, bringing the score to 42-6.  
Catasauqua answered the Slaters' touchdown streak and put another six points on the board, narrowing the score to 42-12 with little time left in the half. 
When the buzzer finally rang the fans went wild, the Quarry Crew cheered, and most importantly, the team stepped back to soak up their first win of the season. 
"Starting the season with a win felt good because we haven't won a home opener in many years," quarterback Bo Meyers said. "The win gave us good momentum going into the Notre Dame game, but we fell short. We have little respect throughout the league and we just want to prove to everyone that we are better than our reputation." 
Captains DeBoer, Doug Toth, Seth Diorio, Meyers, and Schrader have all been working together to put their best leadership qualities forward and bring the team together as one. 
"Being one of the captains for the football team is an amazing opportunity that I was lucky to earn. We're the ones on the team that have to take charge and keep everyone motivated," senior linebacker Seth Diorio said. "Coming out our senior year and winning the first game just shows how much the football team has improved since our freshman year. I know how much potential we have and I can't wait to show the community what we're made of."  
With a current record of 1-1, the Slater football team is on the right track for a successful season.